D'Iberville Veterinary Hospital
Since 1980, D'Iberville Veterinary Hospital has been providing an array of invaluable veterinary services to Biloxi, MS and the local surrounding areas. Experienced with a wide range of animals both big and small, we're here to uphold the health of your animals and to help them live happy, wholesome lives.
The Most Trusted Veterinarian in D'Iberville, MS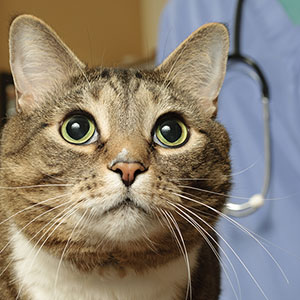 We strive to take care of our own health, but when it comes to our pets and animals, that task becomes much harder. Our pets can't always tell us how they feel, what hurts or what they think, which means we have to trust in the expertise of trained veterinarians in D'Iberville, MS to help us unburden our animals when they're sick and keep them in good health throughout their lives. D'Iberville Veterinary Hospital is here to help you accomplish this mission, so that your animal can lead a happy, healthy life to its fullest!
At D'Iberville Veterinary Hospital, animals are our passion—from the puppy that's become a part of your family, to the herd of cows you appreciate as part of your livelihood. We do whatever we can to make sure these animals—big and small—are getting the attention they need, and we even provide house calls and farm calls for animals that are greatly infirmed or too large to bring into our location! From routine checkups and basic vaccinations, to surgeries and care for emergent conditions, we're here to give you peace of mind where animal health is concerned. Take a look at just a few more reasons we're the foremost choice for a vet in D'Iberville, MS:
Dr. Jeffrey Comstock is a member of the American Veterinary Medical Association.
We are available for appointments after hours and on weekends by request!
We're proud to treat both large and small animals of all types.
Our capabilities range from simple checkups to complex orthopedic surgeries and beyond!
We're a locally-owned and –operated vet with strong roots in the Biloxi community.